Sweet & Salty Farm is run by husband and wife team Andrew Morley and Laura Haverland with a lot of help from our wonderful team of people, and of course, the cows.
A little bit about us: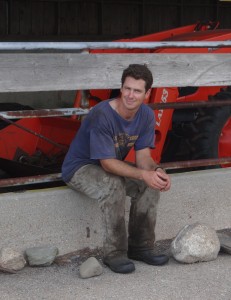 Andrew – head milkmaid, cheesemaker, animal tender and fence mender. Realized he might be destined for a life as a dairy farmer after eating his 3,000th grilled cheese sandwich. Descended from a long line of dairy farmers in County Mayo, Ireland who thought they'd escaped a life of twice a day milking when they got to America.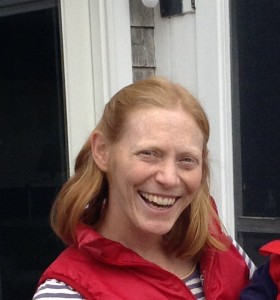 Laura – lead yogurt maker and morning farmer. Laura also takes charge of marketing duties, happy to hawk our own delicious farm products after spending her finest years in a cubicle marketing other people's food.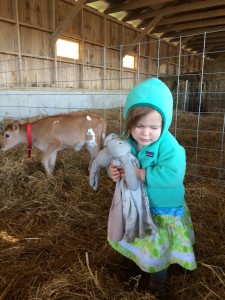 Annie – young stock, still in development. Specialties include calf naming, stealing snacks from hard-working adults, and yogurt eating.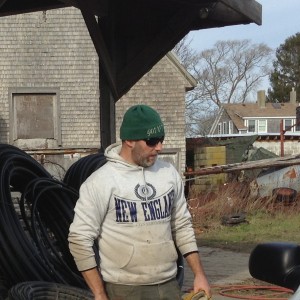 Barry – professional photographer taking a hiatus to work as farmhand, creamery assistant, and all-around good sport. Barry amazes us with his unending energy, happiness, and ability to go play music until 2 a.m. after being on his feet at the farm for 10 hours.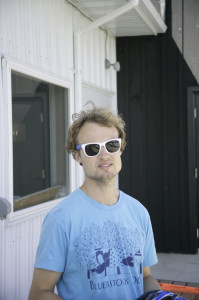 Adam – a calming presence, Adam has his own vegetable farm in development at home but spends his spare time helping us milk cows, clean, move fences, clean, and keep things running smoothly. Serves in the role of Primary Plant and Wildlife Researcher on the farm.
Karen – Coming to us with a veterinary background and lots of horse sense, Karen is getting to know the cows and New England. She shames us all with her incredible work ethic and boundless energy.
Jane – Proving the point once again that women make the best workers (sorry, but it's true). Jane helps us milk cows and move fences on weekends when she's not running her own business and taking care of her own brood.
Nate – After growing up milking goats, Nate wanted to get to the source of the freshest milk in town. Though he's got a full-time job, he always shows up to save us from our own disasters (mental and mechanical) when he's most needed.
Other Assorted Animals Who Keep Up Our Spirits at the Farm But Do No Real Work: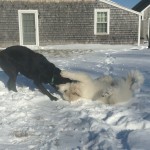 Pickle the dog (black) – Here for digging, rolling in things that smell awful, and barking at evil intruders. If you have a swimming pool, she will be in it. Watch out!
Sebastian the puppy (white) – fluffy enormous guardian dog (Great Pyrenees), destined for greater things than Pickle. Serves to impress farm visitors with his gorgeous physique, parked right next to the barn.
Sook the puppy – a recent Little Compton transplant, Sook keeps Pickle and Sebastian in line when she's not hitching a ride down Shaw Road with whatever farm vehicle happens to be leaving. Most often content after taking over Pickle's bone and bed.