Sweet & Salty Farm is run by husband and wife team Andrew Morley and Laura Haverland with a lot of help from our wonderful team of people, and of course, the cows.
A little bit about us: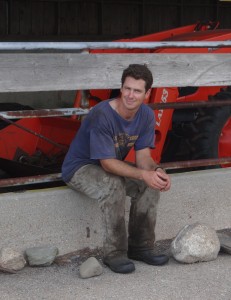 Andrew – head milkmaid, cheesemaker, animal tender and fence mender. Realized he might be destined for a life as a dairy farmer after eating his 3,000th grilled cheese sandwich. Descended from a long line of dairy farmers in County Mayo, Ireland who thought they'd escaped a life of twice a day milking when they got to America.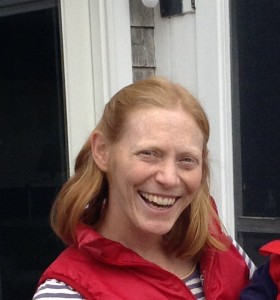 Laura – lead yogurt maker and morning farmer. Laura also takes charge of marketing duties, happy to hawk our own delicious farm products after spending her finest years in a cubicle marketing other people's food.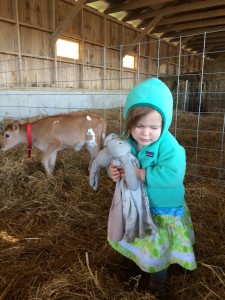 Annie – young stock, still in development. Specialties include calf naming, stealing snacks from hard-working adults, and yogurt eating.
Karen – Coming to us with a veterinary background and lots of horse sense, Karen shames us all with her incredible work ethic and boundless energy. An animal lover first and foremost, she is also the most focused yogurt cup filling machine operator around.